Cumin & Coconut Cauliflower Rice
05 Jan 2021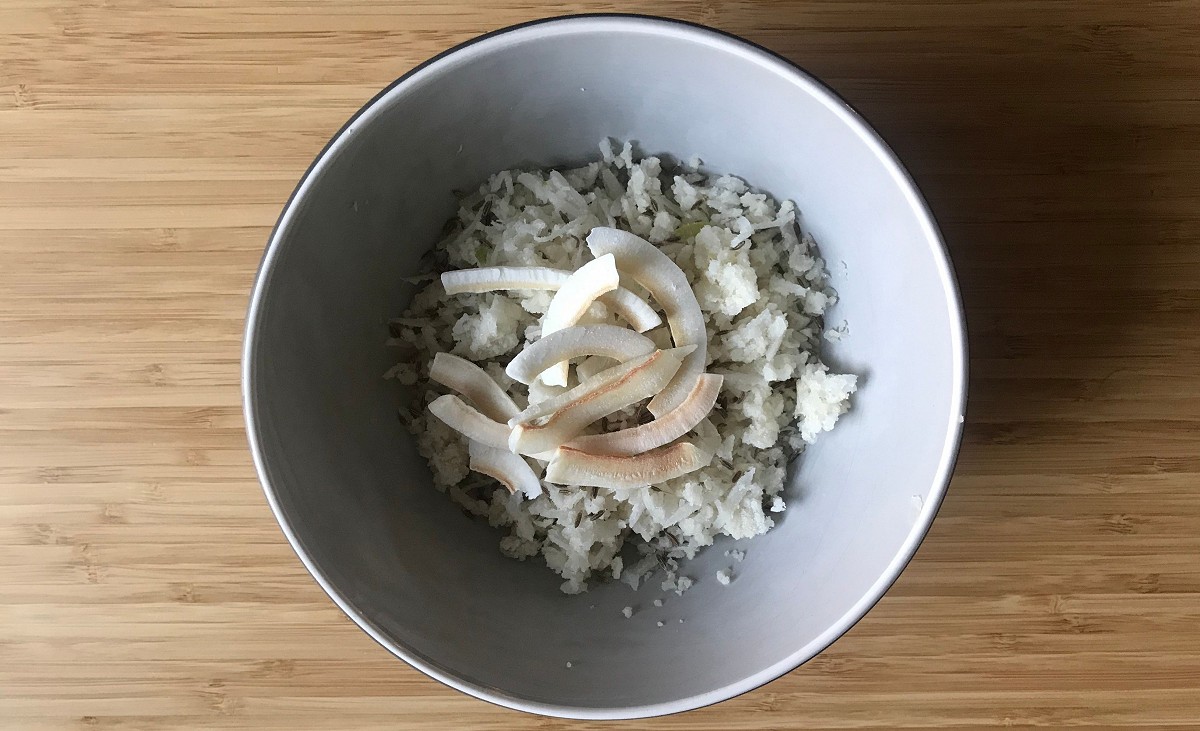 Cumin & Coconut Cauliflower Rice
Cauliflower rice can be a fantastic substitiute for starch-heavy white rice. Whether you're managing your weight, watching your blood sugar or simply looking to cram another veggie into your day, the humble cauliflower is packed with fibre and essential vitamins and minerals.
But sometimes clients tell me that they find their cauli rice to be tasteless, or that it's a bit soggy. So I'm sharing my quick and tasty Cumin & Coconut Cauliflower Rice recipe here so that you don't have to eat tasteless, soggy cauli ever again!
INGREDIENTS (Serves 4)
1 whole fresh cauliflower, washed, with very base of stalk removed
1 desert spoon of cumin seeds
2 - 3 tbsp. coconut flour
1 - 2 tbsp. coconut oil
Salt and pepper
METHOD
Divide the cauliflower into chunks and feed into a food processor using the grater blade. You can also include the stalk and leaves. You may need to do this in two batches depending on the size of your cauliflower.
Place the grated coconut in a mixing bowl, add the coconut flour and mix lightly with a spoon. (At this point, since I generally feed 2 people, I place 1/2 the mix in a freezer bag and save for another day)
Heat a large, dry frying pan over a medium-high heat and toast the whole cumin seeds for 1-2 minutes until they become aromatic.
Add the coconut oil to the same pan so it melts, then add the cauliflower mix. Season well and toss the cauliflower in the pan until heated through - about 3 - 4 minutes.
Enjoy!